Site Search
Newsletter Sign-Up
We will from time to time send you updates on new products in our store and any specials or events.
The Bio
Born and raised in a small French Acadian village in the east coast of Canada, I moved to Ottawa, Ontario in my mid-20's to get an administrative career. I met a fabulous guy whose Step-Mother was an avid gardener. She had created a wonderful garden retreat in her back yard and finding me constantly drawn to sit there instead of indoors, she gladly shared her plants so I could create my own garden space on our small city lot.

Being so inexperienced and so anxious to create my own garden space as lush and colourful as hers, I attempted to grow sun-loving annuals amongst packed tree roots in full shade, threw seeds down all willy-nilly without giving a single thought to how they would grow! What on earth was I thinking?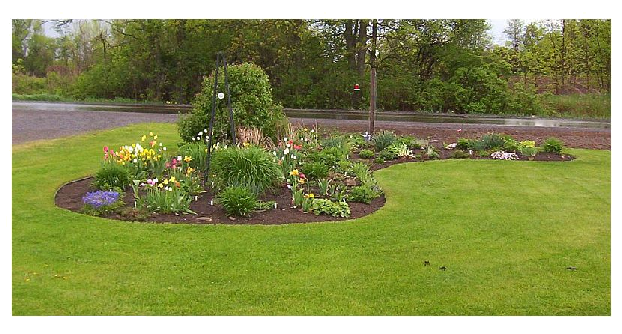 Turning to gardening magazines and seed catalogs and then the internet with its immense knowledge base, I quickly learned that gardening was something that I cherished and soon created wonderful rainbows in my gardens! Starting seeds indoors provided me with hundreds of choices and allowed me to make the most of my very short Canadian growing season.
Of the many plants my Mother-In-Law shared with me were 3 small rhizomes of

a historic Bearded Iris variety, one that I have never been able to identify.

The sweet scented blooms were absolutely fabulous and it being so prolific quickly provided large clumps in just 2 years. They were seperated and planted throughout the property and Oh My! ... what a display and fabulous scent in the early summer garden! I fell in love with the Bearded Iris from that moment on but little did I know that this little historic beauty was not alone in the Bearded Iris world!


That small city lot is where La Vie En Rose Gardens set roots. To increase my hobby budget, I harvested seed and held plant sales throughout the growing season.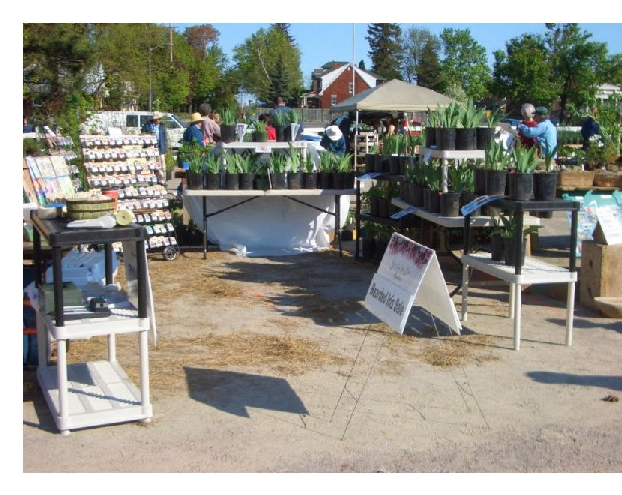 In 1998, I discovered that eBay was a wonderful way of sharing my seeds and Home & Garden products while at the same time increasing my spending budget for my hobby and so the international sales of my efforts began.

In 2001, we purchased a wonderful home on a 3-acre country property. The back-breaking work of digging up all plants, transporting and replanting was hard work but so was the task of producing brand new beds and growing spaces.
Faced with a blank canvas for my passion, I created odd-shaped flower beds, rustic country areas filled with annuals, perennials and rose bushes. In memory of my Mum, I created an entire area filled with every shade of pink, her favourite colour.

My obsession for the Bearded Iris took hold and went completely wild as I discovered that the lilac-colored historic that was given to me years before was a mere drop in the bucket of the thousands of cultivars available. My collection quickly grew to over 300 cultivars and Bearded Iris became the focal point of my efforts. I have not yet attempted hybridizing, a process that I find absolutely amazing, but I intend on 'dabbing' at it.

The year 2006 brought dissappointments on many levels. We sold our property, went our seperate ways and I moved back to the city where my collection is now divided between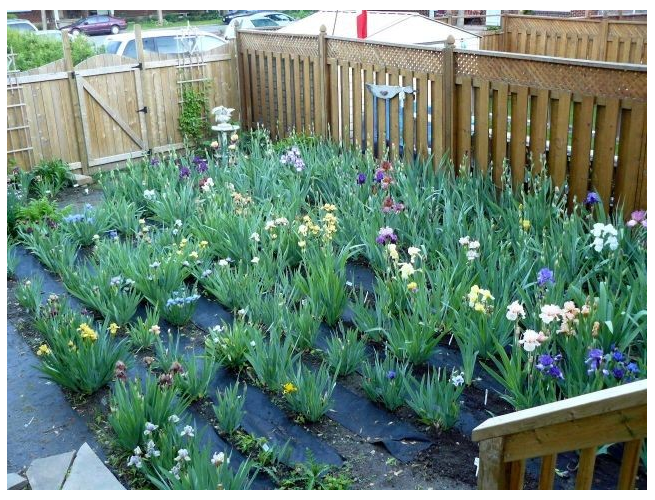 my own small city lot and host gardens.
I have crammed as many Bearded Iris as I can in my small gardening space. As age is quickly making its presence known in my back, I should be thankful that lack of space is keeping my passion in check and preventing me from acquiring even more plants!
I continue to source different seed varieties as well as unique items for home and garden. I truly hope that you will visit my "Rows" often and find that special item you are looking for.
Floriferously yours!



Owner / Grower

Don't miss a thing!
Subscribe to newsletter